Listen to TORCHE's new song "Times Missing" at https://www.youtube.com/watch?v=WeY-4KtqEAE&feature=youtu.be
Torche, who recently announced a July 12 release date for their first new album in over four years, Admission, share a second track from the Relapse Records' release, debuting "Times Missing". "'Times Missing' is a Jekyll and Hyde song about the nights you don't remember, but everyone else does," singer/guitar player Steve Brooks knowingly shared.
The song premiere arrives as Torche announce an expansion of their US Summer tour, joining former labelmates Baroness. The bands last shared a stage in 2006 and have crossed paths multiple times throughout the years including Baroness' singer John Baizley having created artwork for Torche's self-titled debut.
Admission pre-orders, which include an instant download of "Slide", are available now via Relapse's webstore. The 11-song album is available in various formats (CD/LP/CS/Digital) with several limited edition vinyl versions already sold out.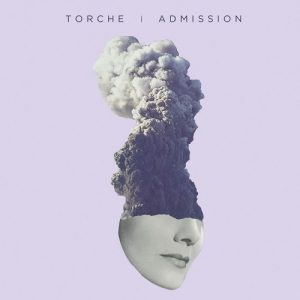 Admission Tracklist: From Here / Submission / Slide / What Was / Times Missing / Admission / Reminder / Extremes of Consciousness / On The Wire / Infierno / Changes Come
The album artwork was created by Richard Vergez, a Cuban-American visual artist, who is known for his handmade collages that highlight the meeting of human and technological elements in our modern society. His work has been shown at No Romance Galleries (TriBeCa), Urban Arts Society (Chicago) and Kids of Dada (London).
Torche released their fourth album, and Relapse Records' debut, Restarter in 2015. The collection found the band on most year-end best of lists with Entertainment Weekly describing the album as "gloriously fuzzy, sludgy, hard-hitting" and calling the band members "four of loud rock's most adroit genre-benders." The Washington Post called Restarter "otherworldly" and the Chicago Tribune saying "Torche's music connects muscle, songcraft and drive in a way that few bands of recent vintage can match."