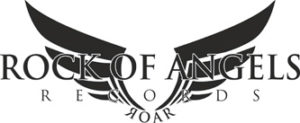 Greek Pentatonic Heavy metallers Phase Reverse announce the release of their fourth full-length album "Phase IV Genocide", out on December 11, 2020!
"Phase Reverse: The Return" could have been the title of this new long-awaited album but Phase Reverse decided to go with "Phase IV Genocide". Why Genocide? Because it best describes how the world we live in, was created. The band stood silent for almost 4 years but during these harsh times, they felt it was the time for them to stand up and declare their concerns. All five members were set to deliver a new sound for the band and the outcome is revealed in "Phase IV Genocide". Meaningful, intelligent and deeply emotional, "Phase IV Genocide" is not just another album of the genre; it's an intense storytelling journey through the arduous times we are all living in, dressed in Phase Reverse's unique Pentatonic Heavy Metal music. Album artwork and layout by Manthos Stergiou (Manster Design). Band photos by Dimitris Balabakis, Erion Kovaci.
"Phase IV Genocide" will be released through ROAR! Rock of Angels Records, physically and digitally worldwide on December 11, 2020.
You can pre-order the album here:
Physical: http://bit.ly/phaseivgenocideroar http://bit.ly/phaseivgenocidemm
Digital: https://backl.ink/143081793
Available on Digipak CD, Transparent Neon Orange Vinyl (Ltd 300 copies) & Digital streaming / download format.
Tracklist: 1. The Return 2. Destruction On Demand 3. Genocide 4. Copy 10-4 5. Know Thy Shit 6. Die And Let Live 7. Delete 8. Eat What You're Served 9. Sound Of My Stone 10. Martyr Of The Phase
Phase Reverse is: Alex Alexiou – Drums / Takis Mark – Vocals / Tas Ioannidis – Bass, Vocals / Kostas Kotsikas – Guitar / John Chief Stergiou – Guitar