Canadian-based melodic death metal act Uriel are glad to announce that they have signed a deal with WormHoleDeath for the release of their album "Multiverse", that will be out on 25/10/2019 via Wormholedeath / Goodfellas.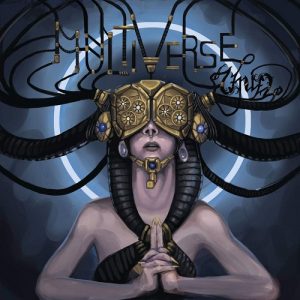 Tracklist: 01. Long Way Home 02. Multiverse 03. Mysterious Dancer 04. A Thousand Burdens 05. Follow You 06. Blood Forest 07. Insight 08. War Hammer 09. Lies 10. A Heart Underneath
Biography: Uriel began as a studio project in 2008. After some time, the band grew to a three piece and began playing live shows. The soundscape evolved in 2009, notably with Serenity in Departure. The evolution continued with the inclusion of powerful female vocals, featuring said vocals in 2012 with the release of From Ashes to Phoenix. Uriel's sound and song writing process became more axed towards classical influences, which led to the inclusion of a dedicated cellist and violinist. The 2016 album, Remains of Innocence, featured all said elements, fusing the delicacy of classical music with the influence of melodic death metal. Uriel has a unique and established style, distinct from any other. The band continued its musical evolution in 2018. With the assistance of The Grid studios, the band recorded their latest record, Multiverse, due for release this fall .
Uriel line-up: Philippe Paquette : Vocals and Bass / Gaia Guarda : Vocals and Harp / Dave Hazel : Guitar / Jessica Ricard : Cello / Ariane Paquette : Violin