On October 18th, Metalville Records will release VA Rocks' highly anticipated second album, I Love VA Rocks. The album will be available on digipack CD format as well as on all digital platforms.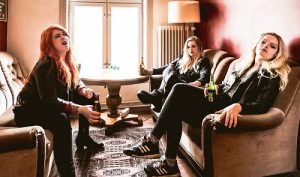 Hailing from Lund, Sweden, VA Rocks stand for straightforward, uncompromising rock 'n' roll, paired with a good shot of punk rock. At the tender age of 12, the three girls founded their band to fight boredom in their sleepy small hometown. Since then, they've conquered stages all over Europe with their sound influenced by AC/DC, The Runaways, Danko Jones, Ramones, and Girlschool.
After a self-produced EP in 2014, the first full-fledged VA Rocks studio album, Pull No Punches, was released two years later. With the new release I Love VA Rocks, the three ladies now celebrate their debut at Metalville Records, which should herald the next big step forward in the band's career.
In the meantime, see & hear the video for "Here Comes Trouble" at VA Rocks' official YouTube channel.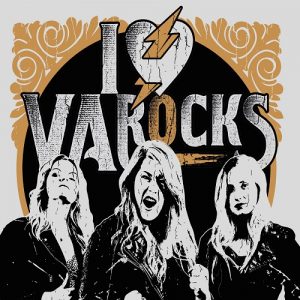 Tracklisting for VA Rocks' I Love VA Rocks: 1. NMFTG INTRO 2. No more Fucks To Give 3. The Code Of The Road 4. Gonna Get You 5. Woman 6. Rebel Blood 7. Hit The Road 8. Romeo & Juliet 9. Here Comes Trouble 10. Never In A Million Years
VA Rocks is: Ida Svensson Vollmer – guitar & lead vocals / Klara Wedding – bass & backing vocals / Frida Rosén – drums & vocals