Nitrogods release new video and more album details.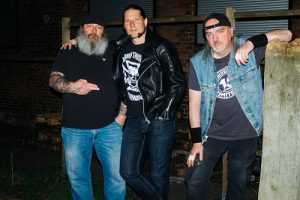 Nitrogods are going to release their new album "Rebel Dayz" late next month. The new single "We'll Bring The House Down", a cover version of Slade's classic, is out now and comes with an official video available for your viewing pleasure on https://youtu.be/KCd0XFK9biY
"Rebel Dayz" is already available for pre-order here » https://lnk.to/rebeldayz
It will be available in various formats: CD Digipak, ltd. Vinyl LP in various colors (black, red, clear), ltd. box-set (incl. CD Digipak, flag, patch, handsigned autograph card) as well as digitally.
Nitrogods are as close to their live sound as never before on their new album "Rebel Dayz"! Songs from the album will of course be presented live during the "Rebel Dayz Tour 2019" that kicks off this fall, along with Psychopunch and Maxxwell.
Nitrogods – Rebel Dayz, out on June 21, 2019 via Massacre Records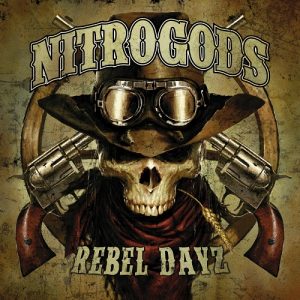 Tracklist: 1. Breaking Loose 2. Zoom The Broom 3. We'll Bring The House Down 4. 415 DV 5. Get Lost 6. It's Not Your Rock 'N' Roll 7. Rebel Dayz 8. Blind As A Stone 9. Roadwork Ahead 10. Murder's A Ritual 11. Walk The Track 12. The Haze (An Endless Drift Through The Void) 13. Go Fast 14. Don't Call My Name
___________________________________________________________________________________
The Trigger reveal album details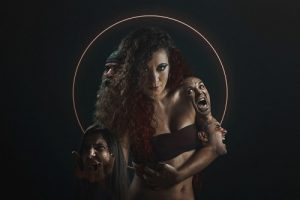 The Serbian metal quintet The Trigger will release "The Time Of Miracles" on July 26th via Massacre Records!
Heavy guitars, sophisticated vocal lines, catchy riffs and memorable melodies – The Trigger's album "The Time Of Miracles" has it all! Their mix of hard rock and metal is spiced up by adding other genres into the mix.
The unique vocals by Milena Branković are the centerpiece of The Trigger's sound and are the perfect medium for the compositions crafted by guitarist Dušan Svilokos.
Darko Živković (Downstroy), Marko Matijević Sekul (Manntra) and Vladimir Lalić (Organized Chaos) have all contributed guest vocals.
The cover artwork and track list are available below. The official video for the first single "Pray" will be released next week.
The Trigger – The Time Of Miracles, out on July 26,2019 via Massacre Records.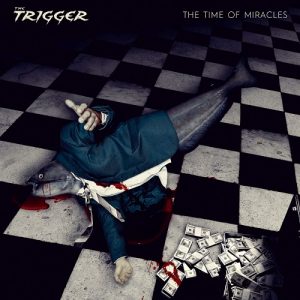 Tracklist: 1. Pray 2. Don't Feed The Cannibals (Ft. Darko Downstroy) 3. Ashes And Bones 4. Kingdom Will Never Come 5. What Have We Become 6. Out Of Clay 7. Boom (Ft. Marko Manntra) 8. Used Up And Dead 9. Good Dog 10. Happy New Year 11. Reality (Ft. Vladimir Lalić & Emir Hot) 12. Abyss