Following the release of 2016's King of Everything, and the reissue of their groundbreaking second album Cloud Factory on Napalm Records, fans have chomping at the bit for new music from Jinjer. Now it is finally time for some heavy new tunes!
Jinjer will release a brand new 5 track EP entitled Micro – Out on January 11th 2019!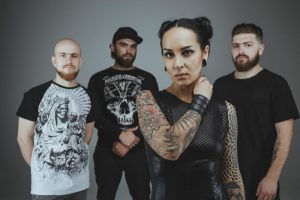 Eugene states: "Nearly two and a half years since releasing and touring for our "King of Everything" album, we all got the urge to start writing new music again. The passion to create new songs had grown bigger than you could imagine and we converted all that energy into something special and brand new … And it seems like we've created a monster and I can't wait for all of you to give it a listen!"
Through their unique and heavy sound and over the top live performances, the Ukraine-based band Jinjer have quickly become one the most talked-about names in the heavy metal landscape today. Hailed by Loudwire as "Technical, Groovy and Anthemic," Jinjer have cemented this status even more with the release of their new single entitled "Ape.," which has been garnering significant airplay on SiriusXM's Liquid Metal.
Find all details including EP cover artwork & track listing below!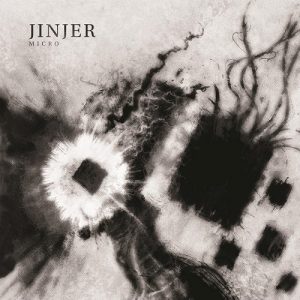 Tracklist: 1. Ape 2. Dreadful Moments 3. Teacher, Teacher! 4. Perennial 5. Micro