Hailing from Sicily, Italy, occult doom metal heavy weights Satyrus have announced the signing with powerhouse label Argonauta Records. The four-piece, who just recently self-released their epic doom monolith of a debut album, "Rites", immediatly gained the attention by not just several record companies but fans around the globe in within the current heavy doom and metal scene. Featuring members of bands alike Uthaar or Wolvesguard, Satyrus invites its listener on a slow and dark ride into doom heaviness.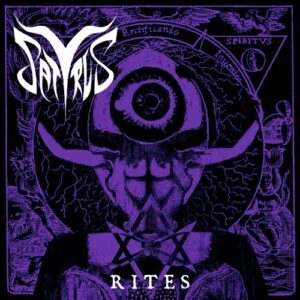 The band members' backgrounds allow them to create a wider field in between the doom, black metal, psych and progressive sounds to classic and occult metal. Following their recent self-release on Bandcamp, Argonauta Records will now make Satyrus's debut album available as CD and more Digital formats in early 2021! Get a sneak peak from Satyrus's "Rites", and listen to the just released single 'Shovel' right here: https://www.youtube.com/watch?v=zCKfG0C1_WA&ab_channel=ROBHAMMER%2astonerdoom%2apsych%2asludge%2agrunge%2ametal%2a
"We are very proud to have signed with the Argonauta family. We had a few offers from other labels but we choose the one that seemed most professional and cool to us." The band states.
Rites is an album that digs into the old school occult music influenced by the likes of such as Coven, Black Widow or Sabbath, but with kinda new fuzzy sound, some black metal atmosphere and, especially our love for the occult. We hope you enjoy our sound and the ones who decide to buy this record, will be surrounded by pure and lisegic dark and heavy music."
More details, first album tunes and many more news should follow in the weeks ahead, meanwhile and to check out Satyrus online.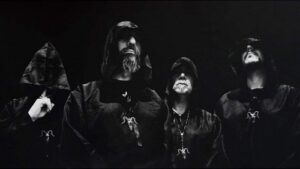 Satyrus is: Frankie Pizzimenti – Guitar / Johannes Passafiume – Vocals / Freddy Fish – Bass / Morg – Drums