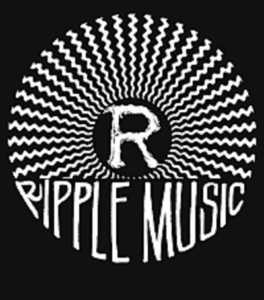 All proceeds to help the bands locked out of playing shows.
Download: https://ripplemusic.bandcamp.com/album/ripple-vrr-the-revolution-lives
2020 has been hard on everyone, but perhaps not harder for anyone than for all the bands that had tours canceled, festivals postponed, gigs flatlined. So to properly say goodbye to the nastiness that was 2020, Ripple Music and Vegas Rock Revolution have teamed up to release the massive free compilation, The Revolution Lives!, celebrating all the Ripple Family of bands that Vegas Rock Revolution has brought out to Las Vegas to rock some live shows. Whether during massive weekend festivals like the Planet Desert Rock weekends, or individual shows and packages, Vegas Rock Revolution has a history of bring the very best of the underground heavy scene to clubs throughout Vegas, and Ripple has always been a huge part of that. So what better way than to rock out with all the Ripple bands that have played VRR shows, and help the bands at the same time! That's right! While the compilation can be downloaded for free via Bandcamp, any and all revenue that's brought in will be divided between the bands to help them through the pandemic live music starvation.
So whatever style of music you're into, whether it's stoner, doom, heavy psych, metal or simply heavy rock, Ripple Music is the label for you. Widely recognized as one of the leading forces in the worldwide underground heavy scene, Ripple has brought out quality releases by bands such as Mothership, Wo Fat, Wino, Freedom Hawk, The Watchers, War Cloud, High Priestess and Mos Generator, just to name a few.
Ripple now launches in conjunction with Vegas Rock Revolution, this killer 21 track, free to download Bandcamp compilation with crucial tracks from each of the Ripple bands that have rocked the revolution in Vegas. The compilation serves both as a testament to the power of the music and a statement of intent that live music shall return as powerfully as ever.
And remember, all revenue generated (on a pay as you like basis) will go to help the bands who've been unable to perform since Covid hit.
Here's what awaits: 1.Brutal Winds – Freedom Hawk 04:54 2.Oklahoma Black Magic – The Watchers 04:29 3.Nothing to Lose – Void Vator 03:43 4.Chopper Wired – War Cloud 03:34 5.City Nights – Mothership 05:22 6.Lonely One Kenobi – Mos Generator 05:06 7.Into the Shredder – Ape Machine 03:56 8.Ain't Trying to Go Down Slow – Shotgun Sawyer 03:16 9.Sun and Mist – Salem's Bend 05:16 10.Hour Glass – High Priestess 06:46 11.Isolation – Wino 04:12 12.Three Minutes to Midnight – Wo Fat 06:20 13.Fathoms – Horseburner 08:12 14.Sunshine of Your Love – Blackwulf 03:38 15.The Grace of Time – Mr Bison 07:22 16.Light of Day – The Hazytones 03:56 17.Hypnotized – Red Desert 04:17 18.Fog of Whores – Cortez 04:55 19.Cactus Highways – Red Mesa 03:09 20.Better Off Alone – Fuzz Evil 04:42 21.Low Tide – Chiefs