Silver City Records, under exclusive license to Universal Music Romania
Ho-ho-ho, it's time for Christmas, heavy metal Christmas!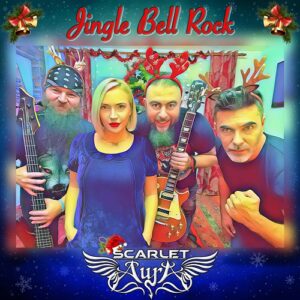 Scarlet Aura unveils a new heavy metal/rock version of a popular festive gem – "Jingle Bell Rock", released via Universal Music Romania. The single and the video available now on all streaming platforms on the links below.
Scarlet Aura says of "Jingle Bell Rock": "This year the festive season will be very different for all of us and we wanted to cheer up our fans, our listeners and give them cozy and warm feeling of Christmas and togetherness. But, of course, with the twist 🙂 – we wanted to do our own version of the song, to make it rocking and give it a heavy metal vibe."
Aura Danciulescu, singer and lyricist of Scarlet Aura adds: "We also decided to make a video for the song that shows what Christmas is all about – families being together. We want you to rock and sing and celebrate with Scarlet Aura during this magic time of the year! This Christmas – You're Not Alone! "
Are you ready to rock this Christmas? It's time to deck the halls with Scarlet Aura magic!
Listen and watch to the song on the links https://scarletaura.lnk.to/JingleBellRock and https://www.youtube.com/watch?v=jPPWAmeoenc&ab_channel=ScarletAura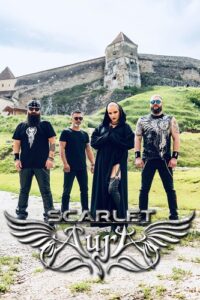 Scarlet Aura are: Lead Vocals: Aura Danciulescu (Lead Vocals), Mihai "Myke D" Danciulescu (Lead guitar & Vocals), Rene Nistor (Bass guitar & Vocals) and Sorin Ristea (Drums)