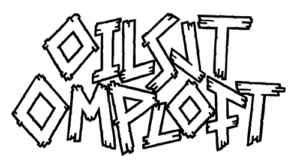 "Fellow thrashers, punks and hardcore kids!
We all know what is happening right now, so let's keep it short!
– Oilsjt Omploft 2020 will be postponed to SATURDAY 20/03/2021.
– Re-confirmed bands are Onslaught, Wolfbrigade, Xentrix, Victims,
Bleakness, Bütcher, Reproach, Speed Queen and Bezette Stad.
– We are still waiting for final re-confirmation from Doom as we speak
– All tickets remain valid
– All hotel reservations have been cancelled, so please make a new
booking if you want to stay over.
That's all for now!
Take care! "
Check: www.oilsjtomploft.be