The Belgian epic symphonic metal outfit Cathubodua will release its debut album "Continuum" on October 25, 2019 via Massacre Records!
This concept album was mixed by Yarne Heylen and Bert Vervoort at Project Zero Studio, and mastered by Ferry Duijsens. Jelle Van Loo created the cover artwork, which is available below along with the album's track list.
There are many deeper layers to the album, hints to previous songs and the band's first EP even. This album tells a story, but not only about a hero, but also about the band itself.
Guest vocalists include Adam Denlinger (MaYaN), Simon Duson (Carnation) and Jelle Van Loo (Innervate), Sabrina Gelin (Ithilien, La Maisnie Hellequin) can be heard playing the hurdy-gurdy on two songs.
Cathubodua's upcoming album "Continuum" will be available for pre-order soon.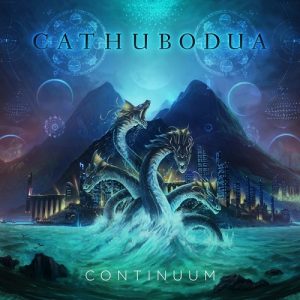 Cathuboodua – Continuum tracklist: 1. Dawn 2. Abyss 3. Hero Of Ages 4. Hydra 5. The Tempest 6. The Fire 7. My Way To Glory 8. The Chasing Horde 9. A Treacherous Maze 10. Legends 11. Nightfall 12. A Tale Of Redemption 13. Deified 14. Apotheosis 15. Dusk