*When did you really get involved into music in general and into metal specific? Who was responsable for your interest in (metal) music?
I have been collecting stage experience ever since my childhood. My education started out in the areas of classical singing and musicals. At the age of 14 I became interested in the metal scene and started to perform with smaller bands. I have become acquainted with many fantastic musicians since. Back in 2004, bands like Finntroll, Enslaved, In Extremo, Dornenreich or Behemoth were inspirational to me.
*Which artists or bands did influence you the most?
My fascination and inspiration lies within those bands that are brave enough to think outside the box and refuse to be narrowly defined by genre borders. Experimenting with unusual instruments, voice or melodic sequences as done by Lunar Aurora, Igorrr, Dornenreich or Bethlehem inspires us to explore our own musical borders.
*Which instrument do you play and how and when did you learn to play? Did you had lessons in school or private lessons? If so, was that because your parents expected that from you? Or did you learn to play the instruments by yourself? Do yo still follow some lessons?
My main instrument is my voice and I got the chance to have a lot exercice and experience since my childhood. I was always interested in many instruments so I had also private lessons in piano, flute and Saxophone for many years. My second passion lies in percussion instruments like the shaman drum, bodhrán and the "Teufelsgeige" which I also played for Perchta.
*Do you follow other or are you intrested in other styles of music beside metal? If so, what is the music you prefer to listen to?
I'm open minded towards a lot of musical genres like stoner rock, doom, classical music and Irish folk. I think this is really important for a musician.
*Is music a full time job for you now or do you have a job beside music? If so, what kind of job are you doing? If you would be really successful with music, would you quit your other job?
No. Like other musicians, I do have a real life. I am a midwife and have been helping women and families in our alpine region for over 6 years now. It's more than a job for me. However, there is a similarity between Perchta and my profession: Both stand for Mother Earth's overwhelming elemental power and thus the primal force of the female. One couldn't exist without the other.
*If you could start a band with other musicians on other instruments, which artist would you pick for wich instrument and why? (Something Like an "All Stars Band".) Would you still go for a black folk metal band? Or would you do something completely different?
This is a hard question for me, because I'm already blessed with really talented people at my side. I think the type of music would stay the same but we'd decide not to limit ourselves to just metal and compromise our artistic freedom. Black metal would be the framework for the project. The lineup would be a utopic dream with Mike Portnoy, Tony Iommi, Chris Wolstenholme or Peter Steele on stage.
*If you had been banned to an uninhabited island and you may pick 5 albums to listen to, wich albums would you choose and why?
Not easy but for nostalgic reasons it woud be 'Runaljod- Gap Var Ginnunga' by Wardruna and 'At Folsom Prison' by Johnny Cash. Then 'Exuvia' by Ruins Of Beverast, 'Two Hunters' or 'Thrice Woven' by Wolves In The Throne Room and 'Rumours' by Fleetwood Mac.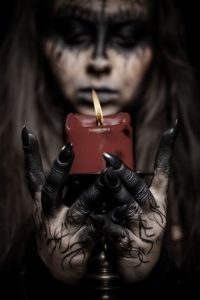 *Every new album of a band or an artist is the best one, that's what they always say. So here is a chance to promote the album. Why should a music lover buy your album? What are the standout tracks for you on this new album and why?
'Ufång' focuses on recurring phases of live in nature and is written as a musical cyclic album concept. Birth-life-death and rebirth as part of every element and every human. Take your time with this journey and you might discover something beautiful.
– See "CD-Review" for a review (written in Dutch) for the new Perchta album 'Ufång' (Prophecy Productions) –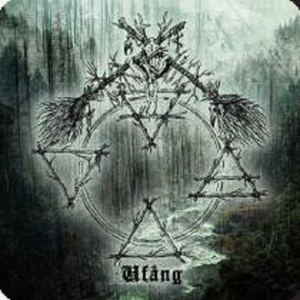 * Is there a chance that you will promote these songs through live concerts (when of course everyting is getting back to "normal" after the Covid 19 disaster)? Are there contacts with other musicians to promote the album live yet? And if so, would you prefer small clubs or big festivals?
We want to play more shows after our debut appearance at Dark Easter Metal Meeting 2021 in Munich, Germany. We prefer smaller festivals or concerts for the most part.