Entrancing astral visions from Finnish female experimental black metal artist, co-produced by Oranssi Pazuzu mainman Jun-His.
Svart Records announces November 23rd as the international release date for Vesperith's highly anticipated debut album, Vesperith, on CD, vinyl LP, and digital formats.
Sariina Tani channels the depths of the cosmos through the vessel of Vesperith. On her self-titled debut album, Tani meditates on the nature of shadows and emptiness, stating that "This new album is a pilgrimage to the abyss. For many, shadows, darkness, emptiness, or void are almost stigmatized as evil, bad, or scary but I see almost heartbreaking beauty, light, and infinity there."
Mirroring the duality of light and darkness, Vesperith is a conduit for the chaotic harmony of the universe. Tani's music is spawned from atmospheric drones, screeching distortion, and mesmerizing ambience, suddenly blowing up into euphoric, phoenix-like waves of bewitching guitars and hypnotic siren song.
Co-produced by fellow dark Finnish extraterrestrial Jun-His, well known for bending time and space in his psychedelic black metal band Oranssi Pazuzu and their Waste Of Space Orchestra collaboration with Dark Buddha Rising, Vesperith is a multiverse of sonic summoning. Although Tani shares kinship and spirit with her boundary-breaking countrymen, she is on her own trajectory. This album is a personal odyssey, as Tani explains further: "It was a traverse to the darker inner regions of the soul and, through that alchemical trial of fire, becoming whole again."
As if atmosphere itself were an instrument, Vesperith wields vast swathes of it. There's an essence of black metal in Vesperith's DNA, but it's much more an exploration of different dimensions of existence through art, bringing to mind more left-field and transcendental pioneers such as Wolves In The Throne Room and Darkspace. From the Swans-like, wide-screen crescendos to the Björk-like layers of voices that phase and warp into snaking synths, Tani's vision is refreshingly unique.
Sagan said "we are made of star stuff," and there aren't many that burn as brightly as Vesperith. Gather round and bask in her incendiary glow, as this star is about to explode.
With a lineup of cohorts gathered around her, Tani takes Vesperith to the stages of Europe during 2019 and 2020. The album will be released on CD, vinyl LP, and digital via Svart Records worldwide on the 23rd of November 2019.
First track premiere and preorder info to be announced shortly.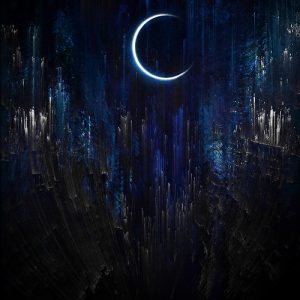 Tracklisting for Vesperith's Vesperith: 1. The Magi 2. Fractal Flesh 3. Refractions 4. Valohämärä 5. Quintessence 6. Solar Flood