New album 'Void' coming May 10th 2019 with Prime Collective!
Aphyxion is back – Moving the boundaries of their sound once more!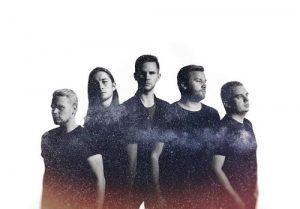 Once named the saviours of melodic death metal by Metal Hammer, Aphyxion are not the ones to succomb to genre definitions. This was proven by their acclaimed and succesful release, Aftermath, which switched between death metal and metalcore genre borders, creating something that would elevate the band to a new level. Aftermath swept the European heavy scene during 2017 and 2018, and the album has streamed more than 4 million times seeing the band play over 100 shows all over Europe. Not many heavy acts can say that they are about to release their 3rd album at the age of 24, but that's exactly what Aphyxion is doing with their forthcoming full-length, Void.
Aphyxion has pushed and perfected their sound even further with songs that will warm the neck muscles, make you loose your voice and press replay again and again. Void presents a more contemporary and alternative songwriting taking big chances by stepping even further away from their death metal heritage. But one of the biggest changes to the sound on Void is the discovery of Jais' vocal chords. Jonas Haagensen, songwriter and guitarist explains: "We've known each other since our early teens. And even though we've been hanging out almost every day, people so close to you can still surprise you. We had no clue Jais could sing. It's really crazy. Putting that into the Aphyxion mix has given us a new dimension which we are eager to explore more. I really think that he not only nailed it vocal wise, he also did some really great work on the choruses when it comes to structure and catchiness."
As Aphyxion has evolved away from the death metal sound and more over to a metalcore vibe with death metal growls, the focus on the lyrics has shifted as well. Void is the most personal album Aphyxion has ever written. Michael Vahl who writes all the lyrics has been through a rough period, and it's materialized in these 11 songs that encompass Void.
"Most of the lyrics are literally just diary entries from a very dark period of my life." Vahl explains. "Right after the release of the Aftermath-album, I would stay in my room for days with no sleep or contact with anyone, and during that time all of the lyrics were written. It's a very honest and vunerable thing to release Void, but it was necessary. That being said I feel stronger than ever, and really excited to let this beast out in to the world."
The album is produced by Jonas Haagensen and mixed & mastered by Jacob Hansen (Dizzy, Volbeat, Amaranthe). Aphyxion is a renowned live act, supporting heavy weights such as Metallica, Soilwork, Soulfly and being nominated for several awards for their previous releases including Gaffa Awards and Danish Rock Awards.
Void is set to be released on May 10th 2019 through Prime Collective.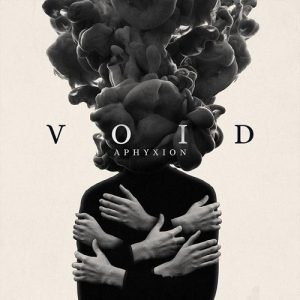 Void track listing: 1. Fork Tongued 2. Sleepwalkers 3. Restless Nights 4. Crown Of Thorns 5. Happily Apathetic 6. A Gap of Sky 7. Sedate Myself 8. Pain 9. No Man Is An Island 10. Stronger In The End 11. Void