"Syttyköön Toinen Aurinko" to be released November 27th on Noble Demon.
Between beautiful melodic soundscapes and soft vocals, extreme driven metal and harsh screams – Kaunis Kuolematon, the embodiment of Finnish Melancholic Metal, will release their third full-length record, titled "Syttyköön Toinen Aurinko", on November 27th via Noble Demon. Not afraid to cross musical borders and to expand Doom Metal's stereotypes, Kaunis Kuolematon's crushing and recognizable sound not only brought the band sharing stages with Omnium Gatherum, Wolfheart and Cult of Luna but also appealing to a large audience from many metal subgenres. Today the band from Hamina, Finland, unleashed a brand new music video for the track "Kylmä Maa", the first single taking from the upcoming album, streaming at https://www.youtube.com/watch?v=bUkRXJUA-_s&ab_channel=NobleDemon
The band comments: "A cold track about melancholy and crave for solitude. It needed to emphasize anxiety and melancholy not as dark and eternal state of being but as a possibility to see things as beautiful as anything is. A glimpse of light in the dark. To let go of intense haste."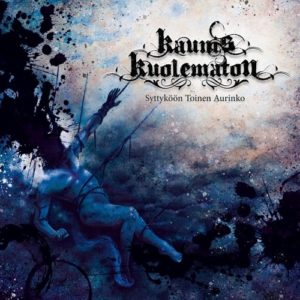 Tracklist reads as follows: 01. Sub Idem Tempus 02. Syttyköön Toinen Aurinko (Let A New Sun Ignite) 03. Hautajaiset (Funeral) 04. Mustavalkoinen (Monochrome) 05. Kylmä Maa (Frozen Ground) 06. Kuolevan Surun Alla (Under The Grief Of The Dying) 07. Paha Ihminen (A Bad Person) 08. Särkynyt (Broken) 09. Hyvästi (Goodbye)
"Syttyköön Toinen Aurinko" will be coming out November 27th on Noble Demon and on the official landing – page you can already NOW give permission to have a release saved to your library or added to your playlist as soon as it is out. So no need to embark your calender anymore!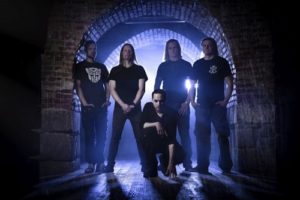 Kaunis Kuolematon are: Olli Suvanto – Vocals / Mikko Heikkilä – Clean vocals, Rhythm guitar / Ville Mussalo – Guitars / Jarno Uski – Bass / Miika Hostikka – Drums