German dark/gothic metal band Schwarzer Engel will release its new EP entitled "Kreuziget Mich" on October 2, 2020 via Massacre Records!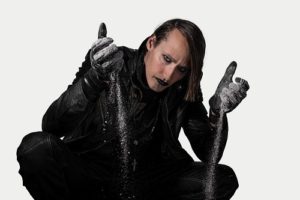 Besides the title track, the EP will also contain the tracks "Teufel", an orchestral soundtrack interpretation of "Paradies" (a preview of the album's original track) as well as a remix of "Kreuziget Mich".
The cover artwork is created by Matthias Bäuerle/Season Zero.
Jan Vacik took care of the EP's mixing and mastering at Munich's Dreamsound Studios.
"Kreuziget Mich" will be available as an EP Digipak as well as in digital formats. You can already pre-order it here » https://lnk.to/kreuzigetmich
Unfortunately, Schwarzer Engel are forced to postpone their planned headliner tour this fall to 2021 with new dates to be announced soon. Tickets, that already have been bought, should remain valid for the new dates.
Tracklist: 1. Kreuziget Mich 2. Teufel 3. Paradies (Orchestral Soundtrack) 4. Kreuziget Mich (Club-Remix)
Gothic Metal/NDH – EP Digipak • Digital – Release: 02/10/2020