Rumahoy: Time II: Party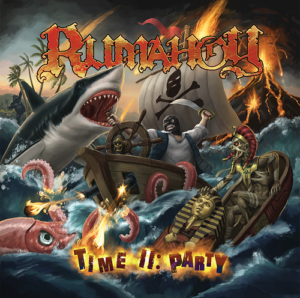 It's Time II: Party: Rumahoy is back with their newest Pirate Metal madness!
YARRRRRR – The adventurous Captain Yarrface is back: Rumahoy returns to the wild sea of pirate metal, party anthems and absolutely crazy, but equally legendary stories. Their upcoming banger, Time II: Party, will be released on July 17, 2020 via Napalm Records. The blazing opener, "Cowboys of the Sea", marks Captain Yarrface's return from the seas with heavy riffs and an unswerving, catchy melody. Marked by an indelible hook, "Treasure Gun" will have you on your feet, dancing, in no time. An upbeat melody paired with the epic story of the gun, this song is an absolute must-listen on this album! "Harambe, the Pirate Gorilla" is a classic pirate metal homage to the namesake whose death caused great controversy all over the world: if he were still alive, he could have joined Rumahoy's crew – hooks out for Harambe! The memorable "The Beer From My Town Is Better Than Yours" is the ultimate groovy party anthem for all the beer lovers out there. The track is filled with heavy guitar riffs and smashing drums that will make you want to grab a fresh pint of your favorite brand and drink up! It's truly Time II: Party.
______________________________________________________________________________
Dark Sarah: Grim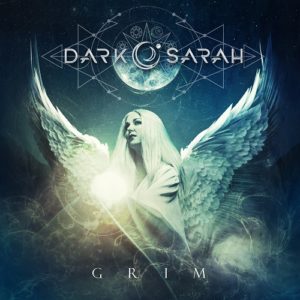 Welcome to Grim – a new horror, fantasy story by cinematic metal icons Dark Sarah.
Cinematic metal icons Dark Sarah start an astonishing new fairytale-like storyline with their fourth studio album, Grim. The beguiling new dimension, coalescing between crystal-clear vocals and propulsive hardness, draws you into the tempestuous maelstrom of their horror fantasy theme. Introducing the new protagonist Luna, the band invites you to their mythical world of orbs, ravens, rabbit-headed people and Mörk, that'll wrap you up in a surreal dreamscape.
Starting off with "My Name is Luna", characterized by the sonorous orchestral arrangement and its captivating spiritual atmosphere, the listener gets directly involved into the magic of Grim's arcane fantasy. "Melancholia" transports you further into the depths of the imagination: The dark, gloomy epos is led by harsh rhythmical structures coalescing with descending key patterns that frame its musical aesthetics. Heidi's vigorous, yet melancholic soprano-like voice suffuses the rough soundscapes and merges with a glacial narrative. The protagonist, Luna, gains the magical power to see her past by a blue orb, helping her to reflect all occurrences and unveil the truth of why her heart was frozen.
Opening with a threatening, horror-esque intro, leading throughout "All Ears!", the tremendous musical energy of marching rhythms paired with Heidi's blandishing vocals and the frightening story, unite into an indestructible alliance of electricity: Luna casts a compelling spell over the citizens of Grim. As mighty as no one could have imagined, she rises, forming an army marching against their conjoint enemy – Mörk.
The overwhelming intensity of Dark Sarah's masterfully told cinematic metal saga sends shivers down your spine and takes possession of heart and soul, while leaving you with pure emotions. Grim flourishes with its full magnitude, unfolding its potential with every very second.