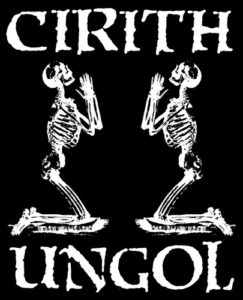 *When did you really get involved into music in general and into metal specific? Who was responsible for your interest in (metal) music?
I always loved music and was introduced to heavy music, as the 1960's were ending with all the original heavy groups, Cream, Blue Cheer, Jimmy Hendrix, Iron Butterfly, were playing in our area, but I was too young to attend, but not too young to listen. Greg Lindstrom and I met in 7th grade at about 13 years of age, at an advanced literature class. We would meet before class each day and talk about automobiles, racing and music.
*Which artists or bands did influence you the most?
Back then I remember Greg bringing Mountain's first album, "Climbing" and loaning it to me. I was blown away. About that same time in 1970, Black Sabbath's first album appeared, and also Deep Purple "In Rock". This new heavy music had a deep influence on us, and we decided we wanted to start a band!
*Which instrument do you play and how and when did you learn to play? Did you had lessons in school or private lessons? If so, was that because your parents expected that from you? Or did you learn to play the instruments by yourself? Do you still follow some lessons?
Greg and Jerry Fogle, one of our friends had been playing in a band Titanic, and we decided to break away to play heavier music. I always wanted to play drums and I was self-taught, saving money for my first drum set, a Steward gold sparkle kit. Greg & Jerry had taken lessons and Jerry as Jimmy is today, was not only a skilled musician but learned to read music and understood music theory. I don't think any of our parents welcomed this, especially after we started playing loud, but my parents especially supported the band and let us practice in their house, finally settling on a small upstairs bedroom my sister had vacated! I still practice rudiments; and have taken some lesson over the years. Not sure they have helped me!
*Do you follow other or are you interested in other styles of music beside metal? If so, what is the music you prefer to listen to?
When the band broke up I was personally upset for many years, and although I listed to heavy music, when I went to rock concerts, I was really depressed, because it made me think of the band. I ended up going to concerts that were not threating to me, and saw some pretty amazing musicians over they years, such as; pan flute players from South America, Irish, Scottish folk music, even a yodeling cowboy! This all took my mind off of not being able to play in the band. I prefer true epic heavy Metal, and see a direct line of succession from the early bands I mentioned above, all the way to the music we play today.
*Is music a full time job for you now or do you have a job beside music? If so, what kind of job are you doing? If you would be really successful with music, would you quit your other job?
After the band broke up in 1991, we all went our separate ways, enjoying careers, families, and other interests. I retired after working in the graphics industry, I did the graphics layouts for our first three albums, but several members still have careers. If the band was finacially successful, of course, that is all we would all focus on.
*If you could start a band with other musicians on other instruments, which artist would you pick for which instrument and why? (Something Like an "All Stars Band".) Would you still go for a doom / heavy metal band? Or would you do something completely different?
I am afraid my answer might disappoint you but if I could pick any type of music, or ant group of musicians, it would be with the line-up "Cirith Ungol" today. That is why, when the band broke up in 1991, Tim and I decided to not proceed with music. The band seemed so historically significant to us, we had no interest to play, in any other group. I know some of our lyrics may seem a bit over the top, such as "Legions Arise", but truthfully, we are on a crusade to raise the banner of true metal, as a beacon for all to follow.
*If you had been banned to an uninhabited island and you may pick 5 albums to listen to, which albums would you choose and why?
That's hard, and I might give you a different answer on a different day, but today I guess I would pick; Black Sabbath, 'Master Of Reality', Lucifer's Friend 'Lucifer's Friend', Dust 'Hard Attack', Deep Purple 'In Rock', Thin Lizzy 'Chinatown'. I picked these because they have some of my favorite songs on them. I was tempted to cheat and pick five "best of" albums! HA
*What happened with CIRITH UNGOL after 'Paradise Lost' (1991)? I mean where did everyone involved in the band went? Was it really "over and out"?
This whole era was a time of turmoil and anguish for the band. After the album was released, we were dropped by Restless Records, causing even more distress. Soon after, all the members left, leaving Tim and I the last standing in "Cirith Ungol". We decided to lay the being called Ungol to rest, and it slipped beneath the waves, not unlike the great elder god Cthulhu, waiting for the time, when the stars would align and the spheres coincide, to rise again to ravage the world!
*Every new album of a band or an artist is the best one, that's what they always say. So here is a chance to promote the album. Why should a music lover buy your album? What are the standout tracks for you on this new album and why?
Anyone that appreciates true metal should pick up 'Forever Black'. It is the first album of new material the band has produced in over 29 years, and we are quite proud of it. It is not for everyone, and only those discerning metal aficionado initiates who heed the call, will "Join the Legion". From the call to arms of the first note, to the fade out of the gong, this album conjures up the darker side of man's eternal struggle, "A Churning Maelstrom of Metal Chaos Descending!"
– See "CD-Review" for a review (written in Dutch) for the new Cirith Ungol album 'Forever Black' (Metal Blade Records) –
*I suppose you will promote this album through live concerts (when of course everyting is getting back to "normal" after the Covid 19 disaster). If so, would you prefer small clubs or big festivals? And is there a chance we can see CIRITH UNGOL in Belgium?
As soon as this nightmare is over, we plan on picking up the torch and unfurling the banner of Ungol, for all to behold. May of our concerts have been cancelled or postponed, but when are they are rescheduled, we look forward to seeing you, and your readers, to share with you our unique brand true of metal. Many of our early fans were from Belgium, and we look forward to playing there! Since the band can only play a handful of shows a year, we have been trying to play festival dates, so we can get our music out to as many as possible, but we will always enjoy the atmosphere of smaller venues. Just as when we call, "Legions Arise", when we are called, we will not let the faithful down!